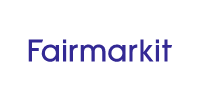 Fairmarkit
We are excited to announce our strategic solution with Fairmarkit, leading-edge intelligent sourcing, and procurement platform.
Globally scalable platform that empowers users by having it's Artificial Intelligence do the heavy lifting, therefore, improving visibility into your spend. enabling effective supplier management, and reducing risk with improved contract compliance and visibility. It enables sourcing and procurement teams to focus on strategic activities.
Reduce procurement cycle times, automates your tail-end spend, improve your RFP results using auctions, and reduce costs by 11% on purchases made within the marketplace,
Write to us at [email protected] for a demo.
Visit www.fairmarkit.com to learn more.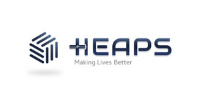 Heaps
Super excited to share about our partnership on a breakthrough Al orchestration operating layer for healthcare Insurance and Hospitals with HEAPS.ai
HEAPS is an Al-powered organization that innovates solutions for multiple stakeholders in the healthcare industry using cutting-edge tech platforms. HEAPS operates in 9 countries and has won multiple international awards. The platforms form the backbone of interaction between consumers, healthcare service providers, and payers. The platforms are gaining acceptance as a global standard in delivering superior Clinical Outcomes and helping payers transform to a Value-Based Care Model. Clinical Science, Artificial Intelligence, and Consumer Behavior form a foundation for building HEAPS Platforms.
Improve patient clinical outcomes
Facilitate payer-provider-patient integration
Promotes whole patient model
Improve patient satisfaction and experience